People: Captured for the Camera in Colombia
In 2012 I was fortunate to travel through the Colombian Andes for the first two months of the year.  During this time, I came across many people.
After perusing through thousands of photos that I took during that slow journey, I decided to share the following ones with you:
Feel free to click on the images for a manual slide show.
ENJOY!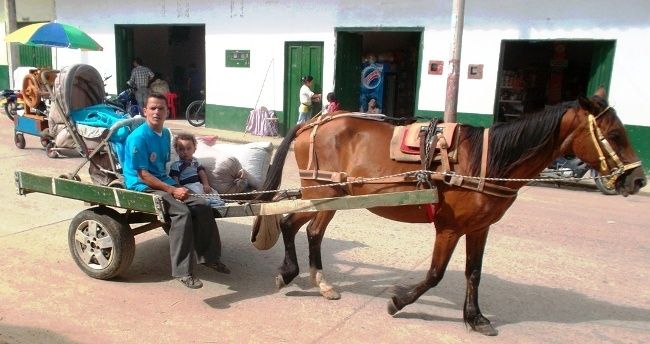 In the sleepy little city of San Agustín, traditional life still exists.  This man somehow makes his living and gets around being pulled by his horse.
This young girl is selling a tropical fruit called mana, a bland tasting fruit that is orange once it's peeled.  It's loaded with similar vitamins as carrots and squash. She seemed happy enough to pose after I bought a cup of this odd tasting fruit that was brand new to me.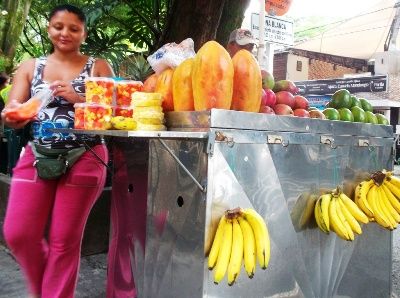 After flying into Medellín, I spent my first three days of the trip in the upscale district of Poblado.  Here, in Colombia's second biggest city,  I remember being so happy to have such easy access to fresh, tropical fruit.
Like all tropical lands, it's so easy to acquire fresh fruit in the streets.   I wonder how many hours a week this micro entrepreneur pushes his cart around the streets of downtown Medellín.
I have no idea why someone would call a little snack shop La Embajada or The Embassy.  Maybe the name gives it a subliminal importance, in turn, increasing beer and snack sales.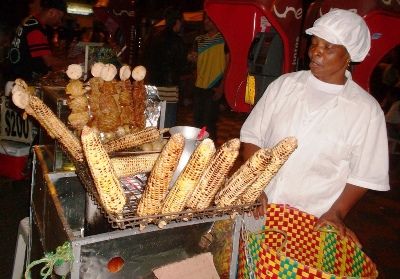 I spent a while shooting the breeze with this street hawker while drinking a street draft and eating her delicious corn on the cob, and grilled chicken with arepitas or small corn tortillas.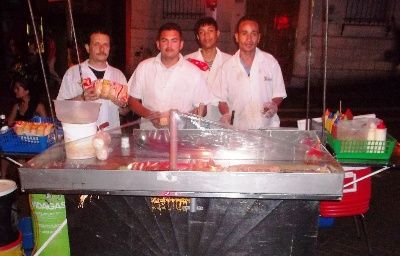 These guys were more than happy to pose for me while preparing massive hot dogs.  The streets of Medellín are a haven for street food connoisseurs.
Colombia is a dream for motorcyclists as they can ride 12 months out of the year.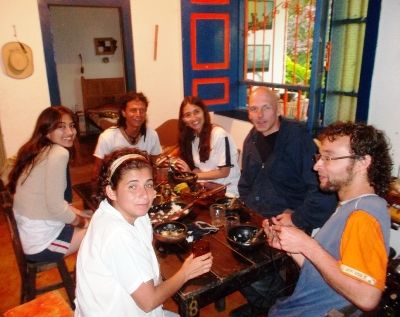 Here I had the wonderful privilege of being put up for three nights in the tiny village of Virjinia, by the same people who took me hiking in Salento.   These guys wouldn't take any handouts.  I just insisted that they let me buy the food that we ate.
This photo was taken during a night in Cali.  The four of us shared beer and danced salsa for many hours.  In Cali, dancing salsa is like drinking water, eating and tying your shoes.  Cali is the salsa capital of the world.  They had amazing patience for me, the beginner.  The middle finger shot is nothing malicious, actually, it has to be the friendliest middle finger I've ever received. Capturing the text above wasn't intentional but I find it to suit the photo. Arte obviously means art while rumba translates to party.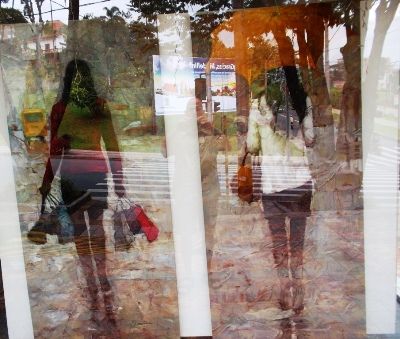 This one features two young women heading into the rain after a shopping excursion.  I barely remember taking it somewhere on the streets of Medellín. Considering  seven of these 11 photos were taken in Medellín, we can safely assume that it's a photogenic city.
Which is your favorite photo?