Wild Art at the Museo de Bellas Artes in Córdoba
There's potential world-class artistry to be found everywhere, and  Córdoba, Argentina's cultural fortitude isn't lacking.
Recently, I've  tried to make it a point to visit an art museum in every city I stop in.  I figured that sometimes I'll get lucky and see something fantastic.  I thought this was the case in Gallery Two of  the Museo Provincial de Bellas Artes Emilio Caraffa.  Names can be long in Argentina.
The art featured in Sala 2 is called Alicia or Alice in Wonderland and is the astonishing work of Pat Andrea, whose paintings represent Lewis Carroll's Alice in Wonderland.
Be warned, some of the art is graphic and may appear a little bit twisted.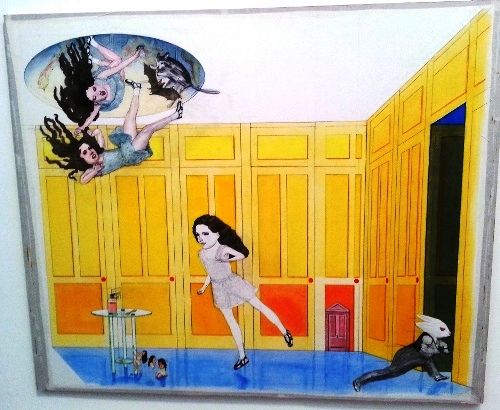 Here I see imagination running wild.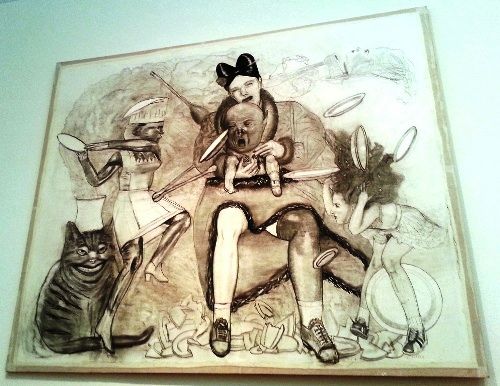 Here I see a deeply twisted and detailed collage.
Horror?  Sports?  Slavery?  There's so much going on.
Another collage of bodies and a cat. Wild enough?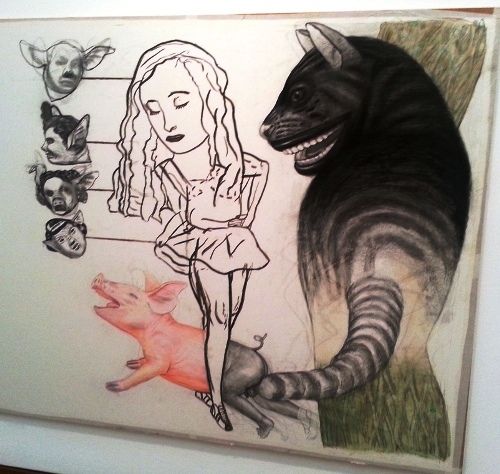 This is part of the display so I couldn't help but include it.
Have you noticed that every painting except the first one includes some form of feline?
It's not often I come across such wild creations.  How about you?