A Blogging Hiatus in Exchange for a Class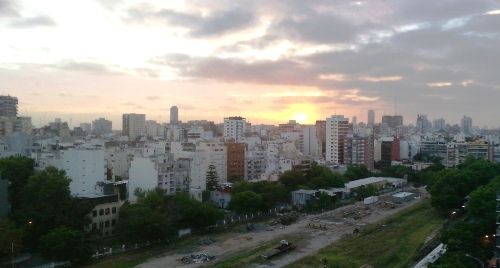 It's dawned on me that this blog has gone through a three-month hiatus.
This is by far the longest lapse this micro, e-publication has endured in its three-year span.
After my last post from a museum in Córdoba, I started investigating the intensive CELTA, Certified English Language Teacher course.  After a time consuming application, a SKYPE interview, and a 50-question pre-task, I started the four-week intensive course.  It threw a heavy-duty amount of English and Pedagogy: the study of teaching, at me. Perhaps this workload would have taken a semester under more traditional circumstances.
I rented a place in walking distance of the school. It had a sauna and gym in the basement.  After the first week I realized that I needed to stop using these facilities.  It hit me that I wouldn't have time for the therapeutic sauna, or anything else.  All I could focus on was processing what felt like copious amounts of information that dug deep into English and the field of teaching, simultaneously.
The above photo is taken at the crack of dawn from the workstation in my little bedroom.  There were mornings when I got up at this time to work on lesson plans.  I don't miss that.
Teaching was in the morning while input sessions or classes were in the afternoon, after lunch.  Evenings and weekends were taken up working on lesson plans, researching and writing papers.  Free time became practically non existent.  For the fourth and final week I cut off all contacts.  I didn't turn on SKYPE, check email, Facebook, or anything else.
Fatigued, I got through and finished the course, processing a ton of useful info that will almost definitely help any potential future teaching endeavors.
There's no sense in blaming the class, myself or any entity for the lack of blogging swagger as of late.
The idea is that this short post has aided in keeping earthdrifter a fixture of reality.
Taken as the seven of us who had just completed the class were about to have a dinner celebration at Las Cabras in Palermo Hollywood, Buenos Aires.