Scenery From My Temporary Backyard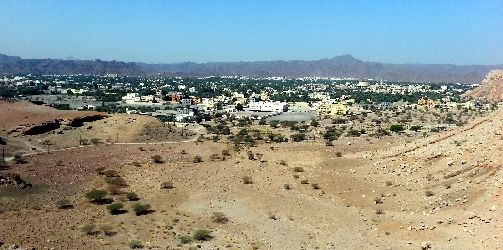 In the course of about an hour, I was shown three similarly furnished, decent sized apartments. I was informed that I needed to choose one and move in the following day.  If I refused all three,
then I'd have to foot the bill for any future nights at the comfy, moderately priced hotel.  
I chose the apartment on the busy street solely because it was near the souq and the small downtown area.   As it was early evening and dark outside, I didn't realize that there was an idyllic and picturesque neighborhood to be seen from my kitchen window,  with mountains just a mere 15 minutes by foot.
When I finally got around to venturing back there, I was happy to have chosen the dwelling that I did.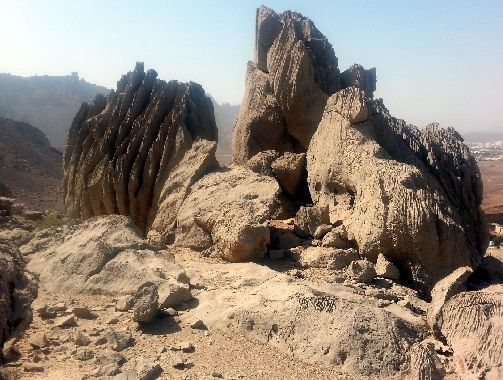 This was a nice resting spot.  As I've yet to see any other hikers back there,  I sat alone, admiring these age old formations, while breathing in the clean, dry desert air above the small city.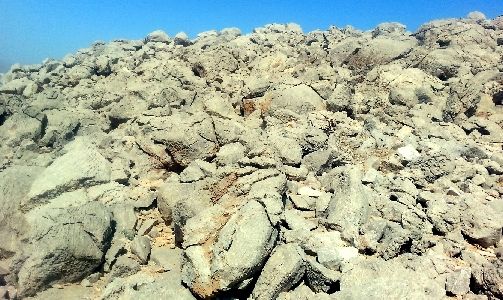 There are no particular trails on the mountains behind where I live.  I have to make them up as I go along.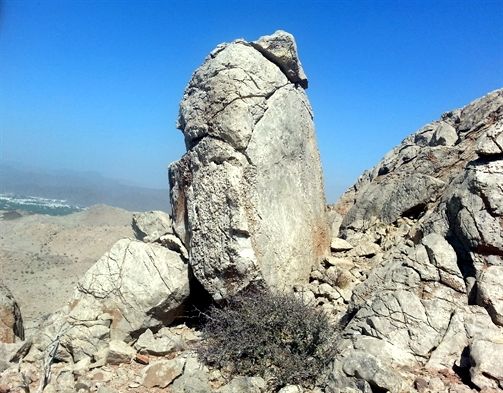 The terrain changes quickly as I stroll up and around, trying to find a peak but to no avail.
It's a rock collector's paradise in some spots.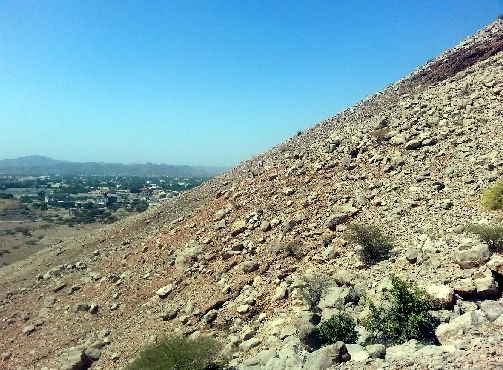 Here the terrain is somewhat smooth.  But still, like in most spots, it's important to be aware of ankle twisting potential.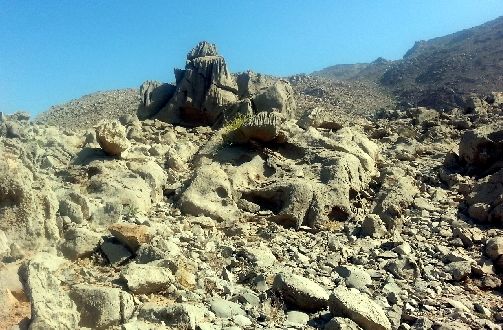 You really feel like you're one with nature up here.  The rocky terrain never seemed to end though. All I was able to see is mountains and more mountains in the distance.  Eventually my water supply starts to get low so I have to make my way back.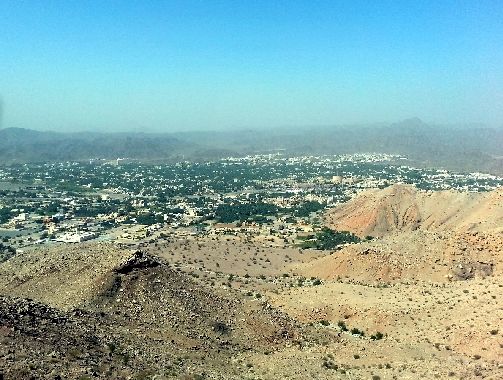 No matter which way I point the camera, the views tend to be spectacular.  My apartment is probably one of the little specs seen below.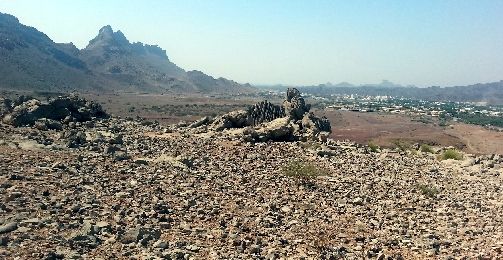 Some parts of the terrain are easier to tread than others.
The descent would be much tougher than going up.  But, you just take your time and everything works out.   There's nothing like spending a few hours in a unique natural setting.  So far I've been up in these mountains twice.  With the Omani winter coming, which they say is like a British summer, there ought to be some amazing hiking opportunities in store.
-  -  -  -  -  -  -  -  -  -  -  -  -  -  -  -  -  -  -  -  -
Have you checked out the natural splendor of Oman?  If not, would you like to?