My name is Mike. I have been earthdrifting on and off for well over two decades or most of my adult life.
I've spent the last half year bouncing back and forth from Thailand to Laos on visa expiration dates. Before that I spent six weeks in Guatemala's southern highlands.
Prior to Guatemala I spent close to a year in tropically-abundant Colombia, where a good chunk of time was in the foothills of the Sierra Nevada mountains of Magdalena, in an idyllic, eco-friendly, nature town.
Prior to that, I spent a few years in northeastern Saudi Arabia, where I was super-fortunate to have a university English teaching position. For me, teaching in a university is the best job on the planet.
Working in KSA allowed me the means to explore the tropical, coastal and rugged piece of earth, which is colossal Colombia. Mixed in to that travel mix was a few weeks of Ciudad de Mexico and Oaxaca, a hint of what appeared to be a magical Mexico.
Between teaching posts, I was able to travel along distant and high stretches of South American terrain. And during copious short breaks from the Arabian peninsula jobs, I had the planet-prancing ability to jaunt to exotic Egypt, surreal Sri Lanka and Himalayan Nepal. I even spent 30 hours in Addis Ababa, Ethiopia. The Arabian peninsula is smack-dab in the center of our drift-worthy, diverse earth.
I have lived and worked in Japan and Norway after working in a few administrative positions where I'm originally from, eastern Massachusetts in the US.
I believe that trying to learn the language of the country you're in, is a super-fun endeavor. I can't spend extensive time in a land without trying to tackle its tongue. This site provides insights on efficient ways to learn languages, like Spanish, because I believe that alternative communication ability expands brain capacity and enhances awe and wonder.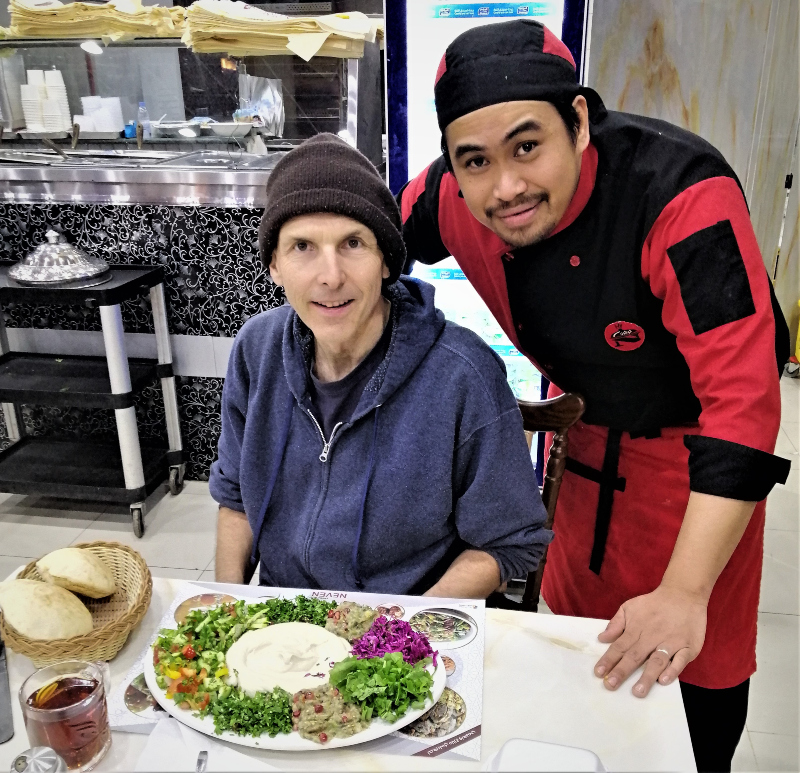 Visiting different sections of our mammoth sphere has inspired an innate fondness for real, whole, live, tasty food. I believe processed or partially fake food limits people by driving them further away from a fuller existence, so I aim to explore ultra-healthy eating. Sabroso y saludable. Delicious and nutritious.
Philosophy, psychology, open-mindedness, pluralism and limitless growth potential are this blog. Until we morph into more, Earthdrifter is a travel wellness blog that allows me to document insights and ideas through the infinitely rich avenue of writing.