I find myself back on the US east coast thinking about an earth drifting destination. Here, costs could be too high to sustain for elongated time, without engaging in a potential work-a-lot-for-a-little scenario. A situation could entail a lot of toiling, while allowing only the ability to break even. This is because of perceived astronomical living costs in the US northeast and other parts of the United States.
I am currently in central FL, where a car is virtually mandatory. Nevertheless, from a drifting perspective, an automobile would be a poorly thought-out purchase. With the dinero a car would cost, it is possible to go somewhere and live-in-an-exotic-realm.
As much as spontaneity will need to help spark an idea, planning nowadays is more necessary. Countries are not as easily accessible as they were two-and-a-half years ago. Nevertheless, things have been improving.
UPDATE

: July 2, 2023 - Things have greatly improved worldwide.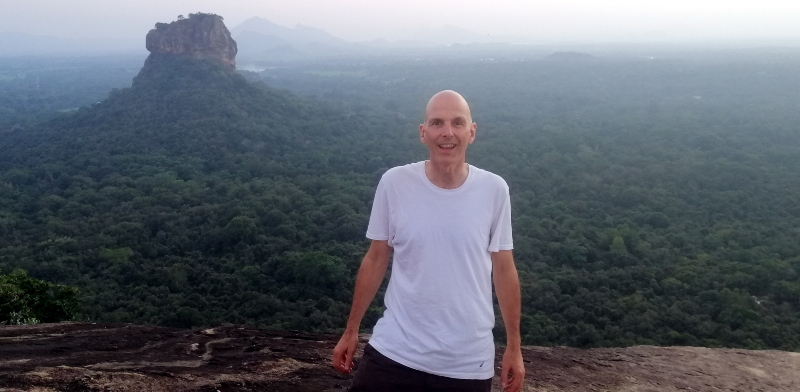 Hereinafter, where does a drifter potentially get-up-and-go in the summer of '22?
South American lands are open. I am only allowed 44 more days in Colombia this calendar year, so it could be Ecuador, Perú, or Bolivia. These Andean republics have great drifting potential.
After spending three weeks in México earlier this year, I know that it is culinary friendly, easy to travel in, and has clear Spanish dialects. And México's historical make-up is mesmerizing.

Guatemala, Honduras and Nicaragua could be considered. These tropical central American pieces of earth have their allure.
I prefer a place where English is not the native tongue. Hopefully the currency is kind to my drifting dollar. Nature and the tropics come to mind. A place to do dawn yoga in a miraculous setting; hiking and bird watching by default, engaging with the earth, away from the city hustle and bustle, although metro areas have their boons.
I would prefer an idyllic place that is not overly touristy yet. Of course I like travelers who are broadening their horizons through newness. They are typically good to have conversations with and they help local economies. For locals, the pros of a transient influx hopefully outweighs the cons.
The reason I like a place with fewer tourists is because the locals tend to seem more genuine. They are not as desensitized to seeing foreigners and national tourists with disposable money, something they may not have. Notwithstanding, it is really hard to stay out of touristy places because there are great reasons why these spots have become trendy. And they offer more services for traveler.
There are benefits and drawbacks to all scenarios. Nothing will be close to perfect.
There is also Asia and Africa which are farther away. There are middle-eastern and north African lands where rudimentary Arabic would enhance interactions. In Morocco and Tunisia they speak both French and Arabic. If a person knows some Spanish and English, a bit of French could be quickly attainable. What fun.
Almost bordering Morocco, Iberia would be enticing. Turkey and Russia could be super-interesting and very affordable at the moment.
Vietnam is far, but imagine the coastline, the interior, the food. It seems that it could be one of the most appealing places on the planet. There are also neighboring Cambodia, and Laos which are natural and cultural gems. And even over-touristy Thailand boasts alluring attractions and qualities.
Research needs to be done. What is open? What is not? What is affordable? What is too darn pricey?
The world is a big habitat. There are exotic places where a person can feel right at home on this engrossing earth.
Is there a fascinating place where you have spent time? Feel free to leave a comment below.