Temple gazing has never been high on my travel to-do list. Like so many people traveling in SE Asia, I have taken the stance of:
Another temple. How many temples can I see?
However, as humans, we have the open-minded ability to easily change views when we desire.
After recent admiration for a few wats in Chiang Rai, I kept the vibe in Laos' UNESCO site and second city of Luang Prabang.
According to Nomadasurus:
Luang Prabang has 34 temples.
I did not visit anywhere near that amount, but I did lose count as to how many I wandered into unplanned, while strolling the quaint, tree-laden, French-Lao streets where the Mekong and Nam Khan rivers intersect.
It is hard not to notice the striking architectural design that might remind you of an enchanting story from yesteryear. This is virtual time travel.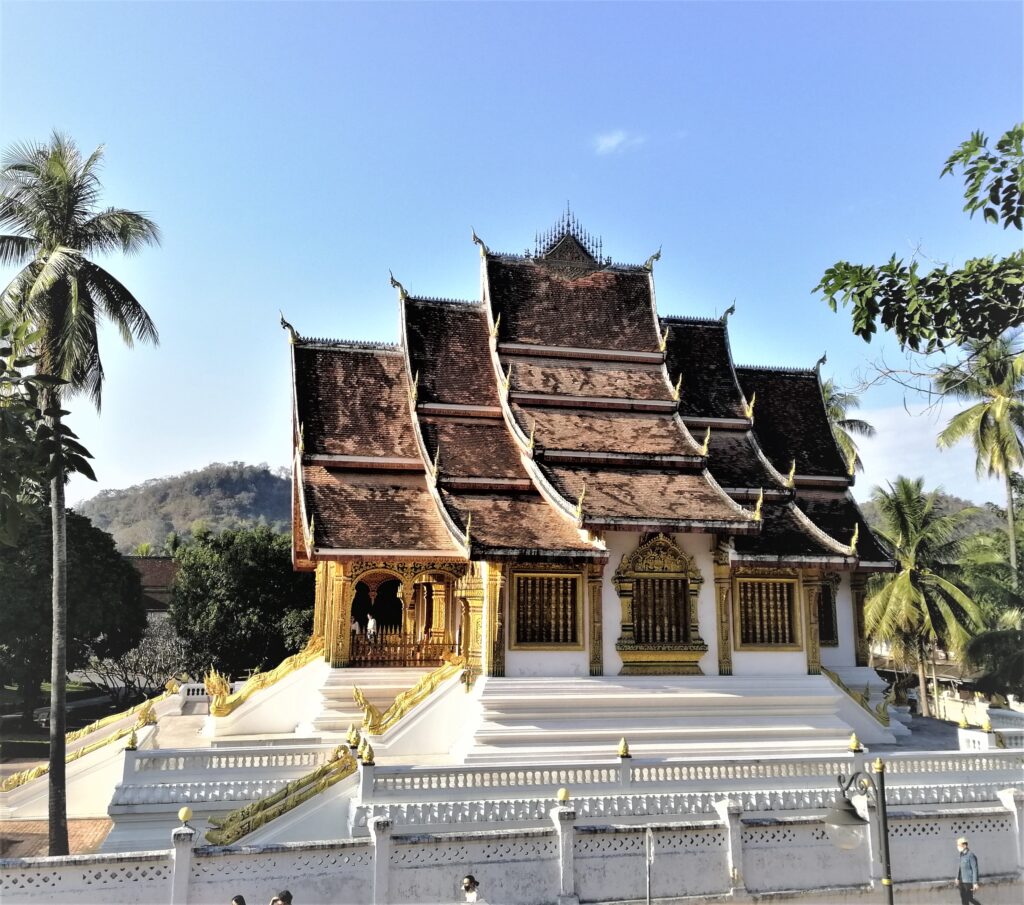 Many who travel in Thailand learn the word for temple in Thai:
Wat.
In the Lao language, many words appear similar to Thai.
Vat means temple in pasa Lao or the Laotian language.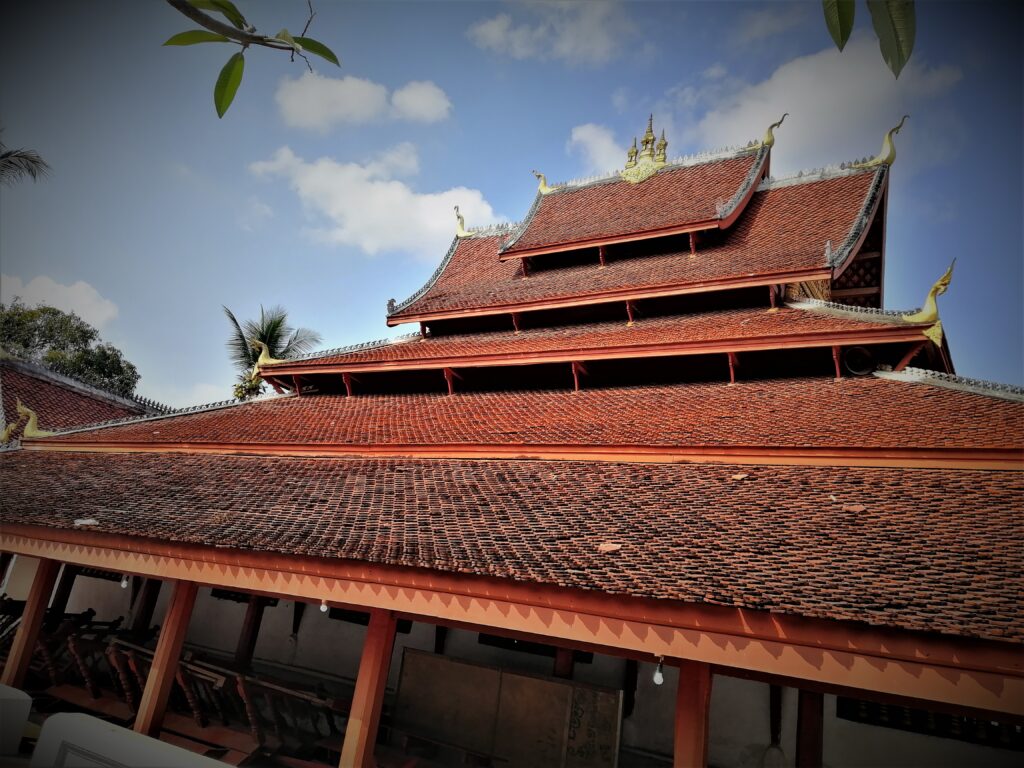 Having grown up in a non-eastern milieu, sites like this tend to put me in awe.
Whether strolling the evening streets with a destination in mind or not, you cannot help but notice visually-pleasant, ubiquitous temples.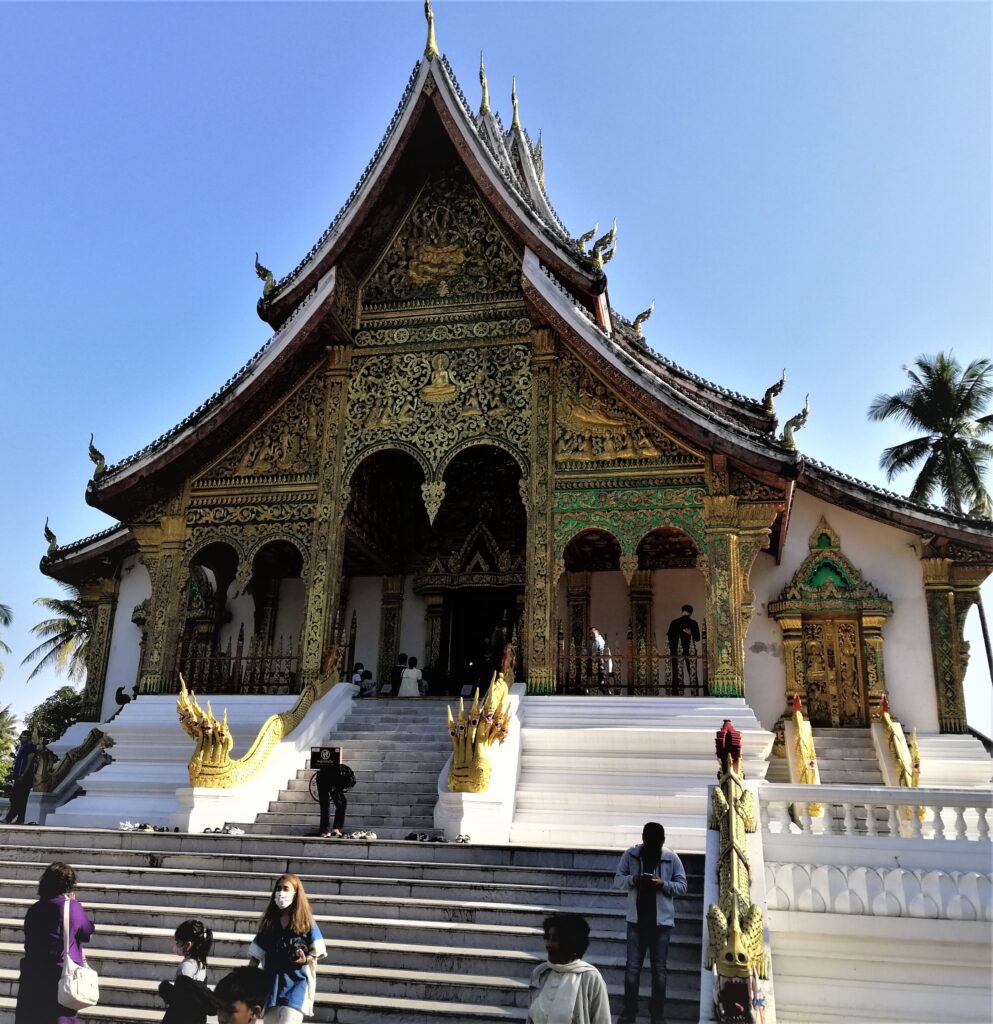 This colorful construction is called Haw Kaham, I do not know why: Vat is not part of the name. It is on the grounds of the Luang Prabang National Museum or more accurately, the Royal Museum.
This is the only temple I visited where other tourists were present. I typically ended up at the lesser-known ones that did not have a 20,000 K Kip or $1.30 entrance fee. At the free-to-enter vats I only saw the occasional monk in a saffron robe, meditating or performing duties.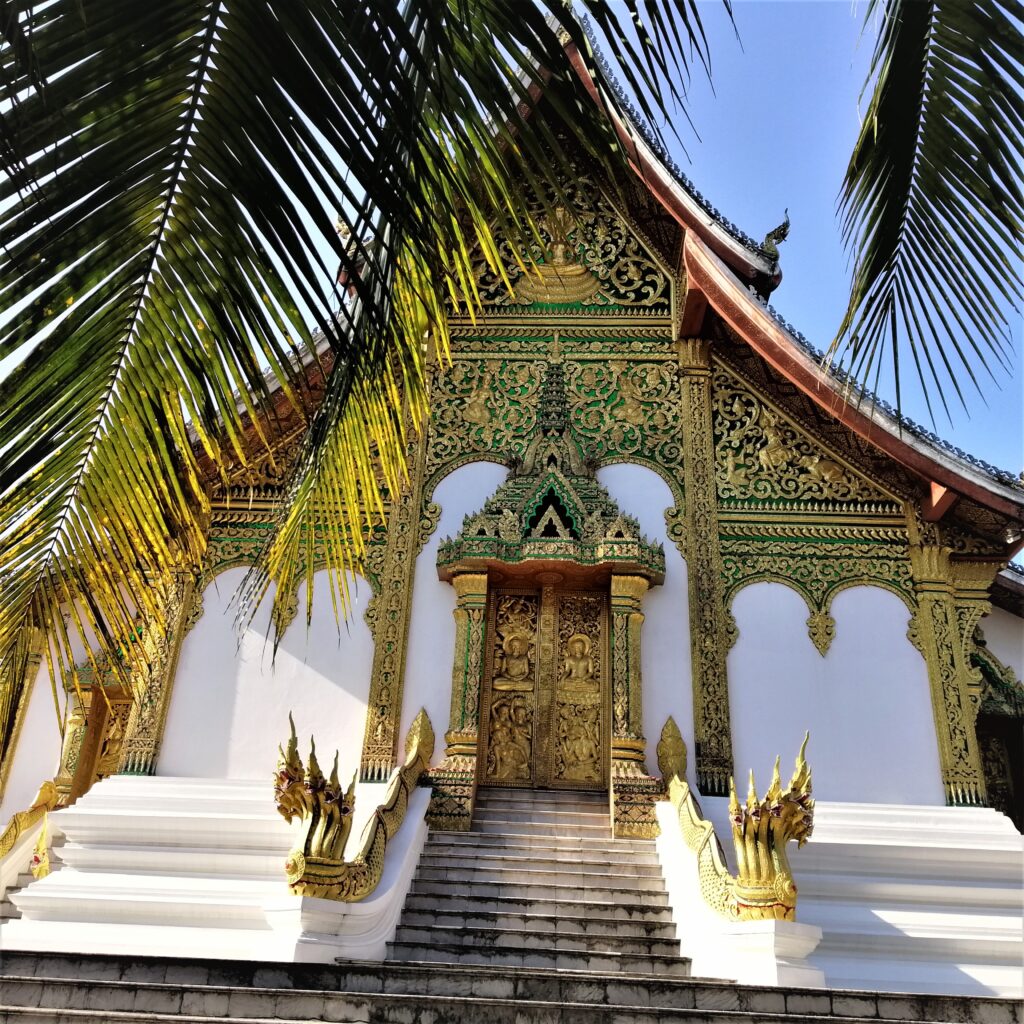 The impessive Luang Prabang Royal Art Museum costs 30 K Kip or less than $2. Apparently you can wander to the temple without buying a ticket for the museum. However, $2 for an excellent exhibits archive is a fraction of what you would pay for entry into an intriguing institution in Europe or North America. I am grateful that Laos does not tend to inflate these prices for falang.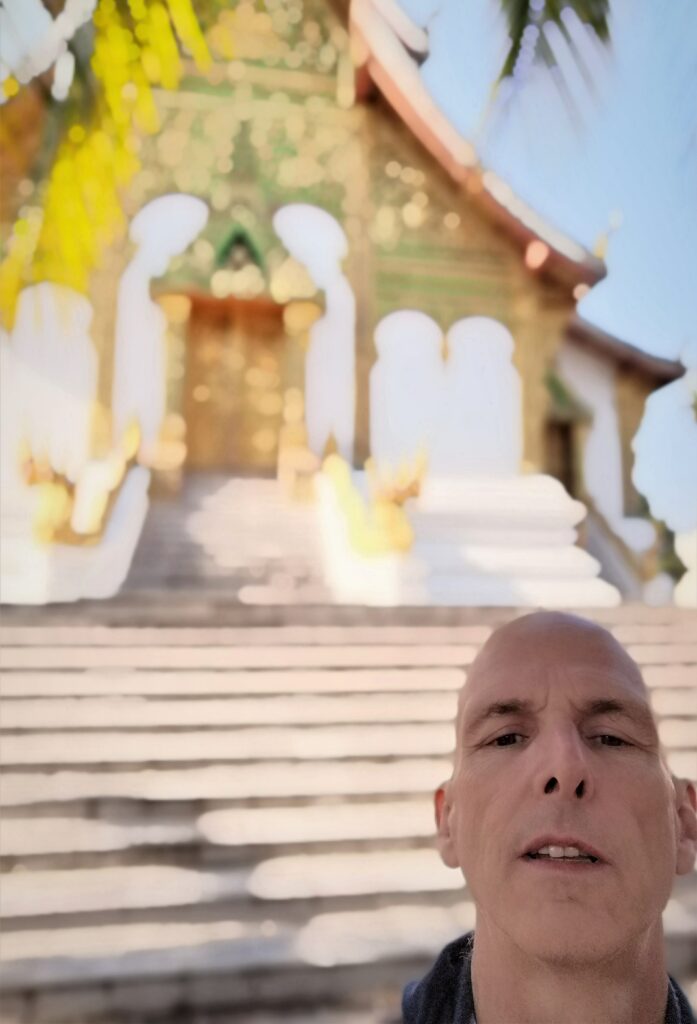 It was not only the magic of the temple architecture that struck me, but also the stupas, statues and the grounds themselves. Like a majestic mosque in the Middle East, or a colossal church in a Christian zone, these Animist, Buddhist and Hindu vibrations tend to put me at complete ease.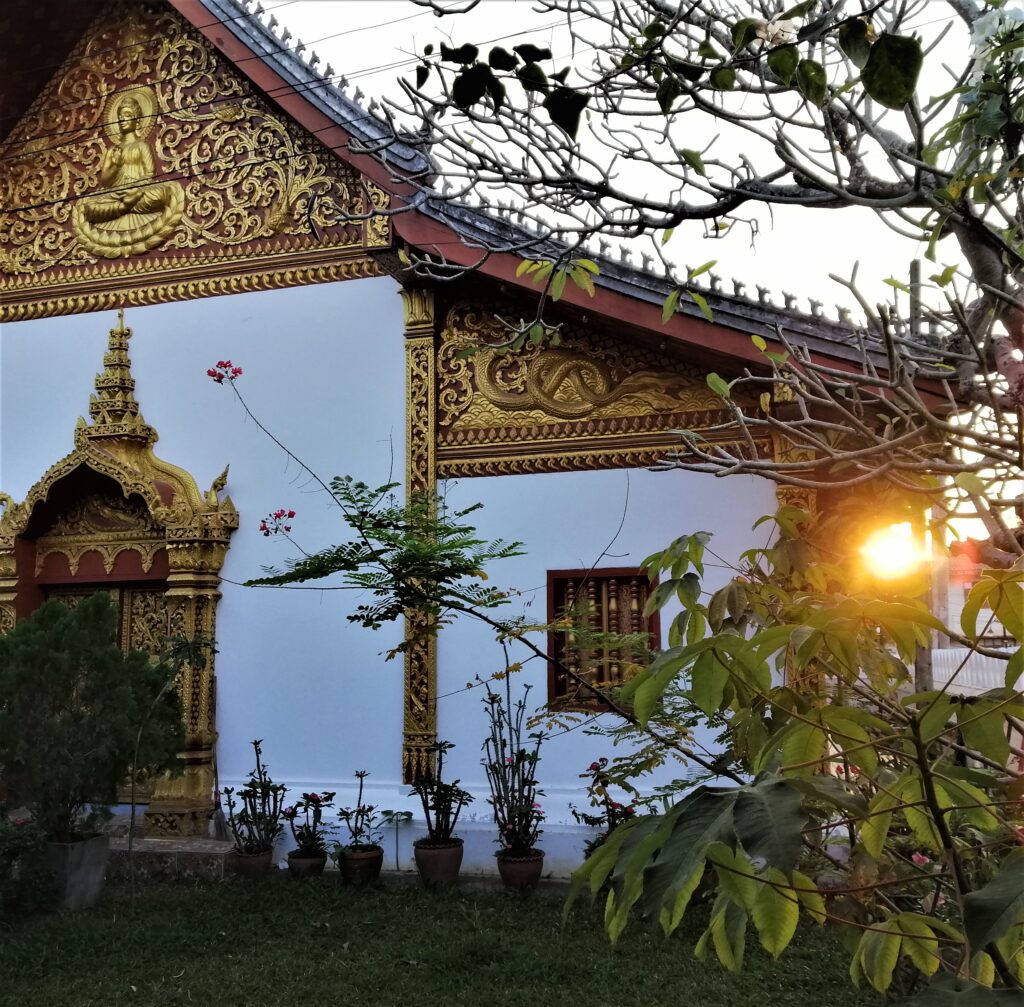 If the doors to a temple are open, anyone to walk inside and pay their respects, gaze in awe and/or leave a small donation in a box. It is important to take your shoes off and wear clothes that cover the skin. In Lao culture, shoes are also taken off before entering a home. I have experienced the shoe removing custom in Japan, Norway and Thailand. To me it is completely logical. I would be happy if the whole world adapted this cleaner attribute.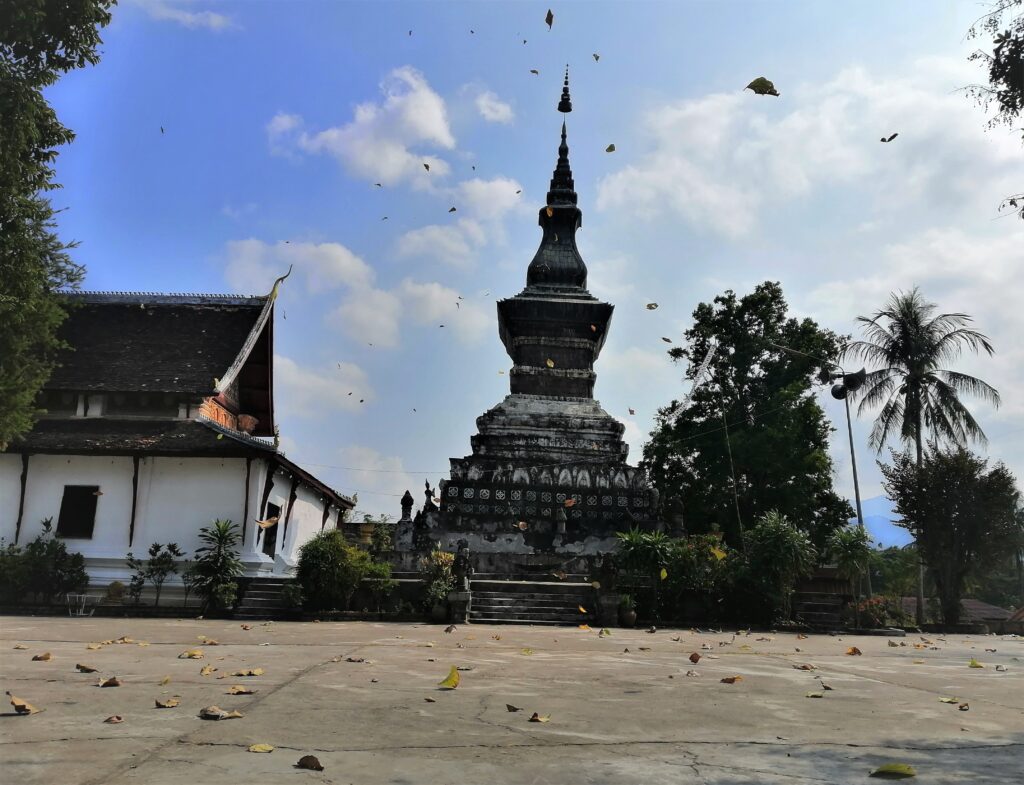 A ramble around a temple complex would not be complete without being mesmerized by the mythical statue art which has roots in Buddhism, Hinduism, Animism and other sectors of spirituality.
I am not sure if that is a pitchfork, but I think most spiritual scholars understand that not all can be good, pure or utopic. This is impossible. There must be some bad, impure and dystopic qualities of existence. Balance and acceptance is the only bliss.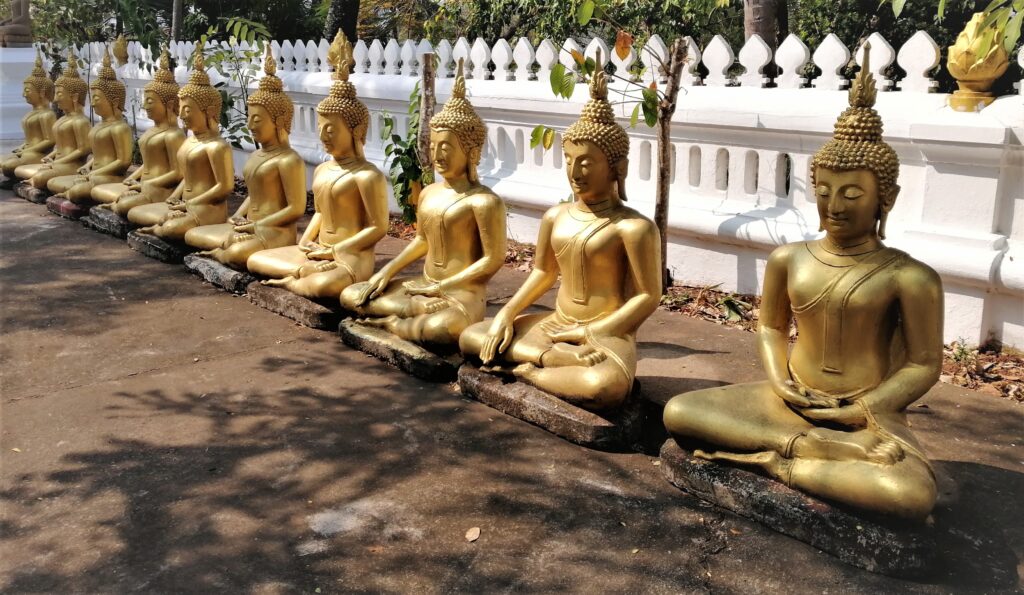 I like to think that these depictions will inspire me to meditate more consistently.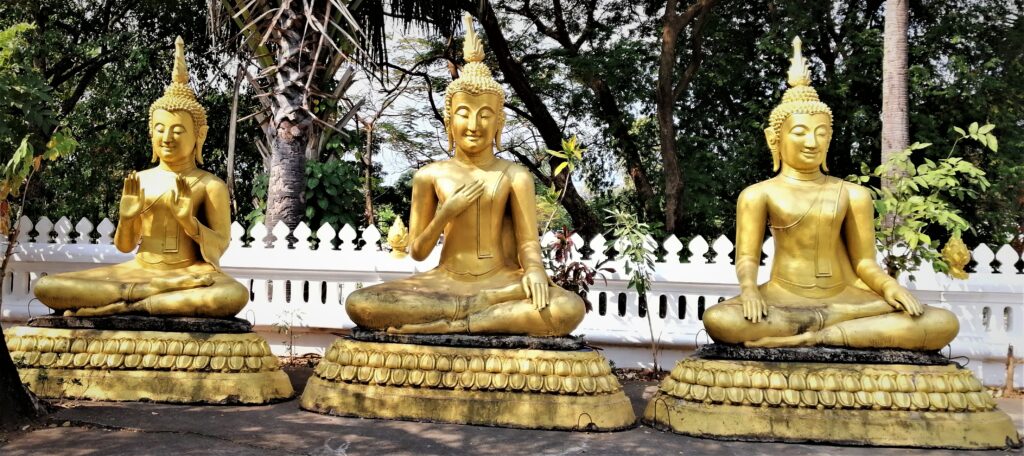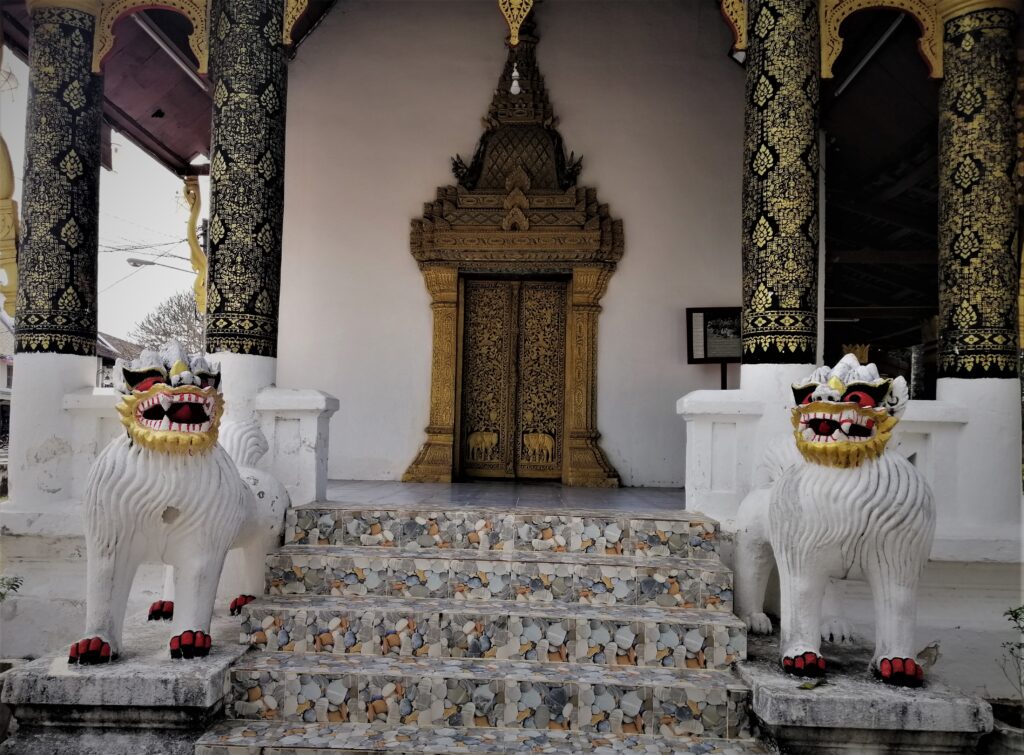 Surreal sculptures can be found all over Luang Prabang's temple grounds.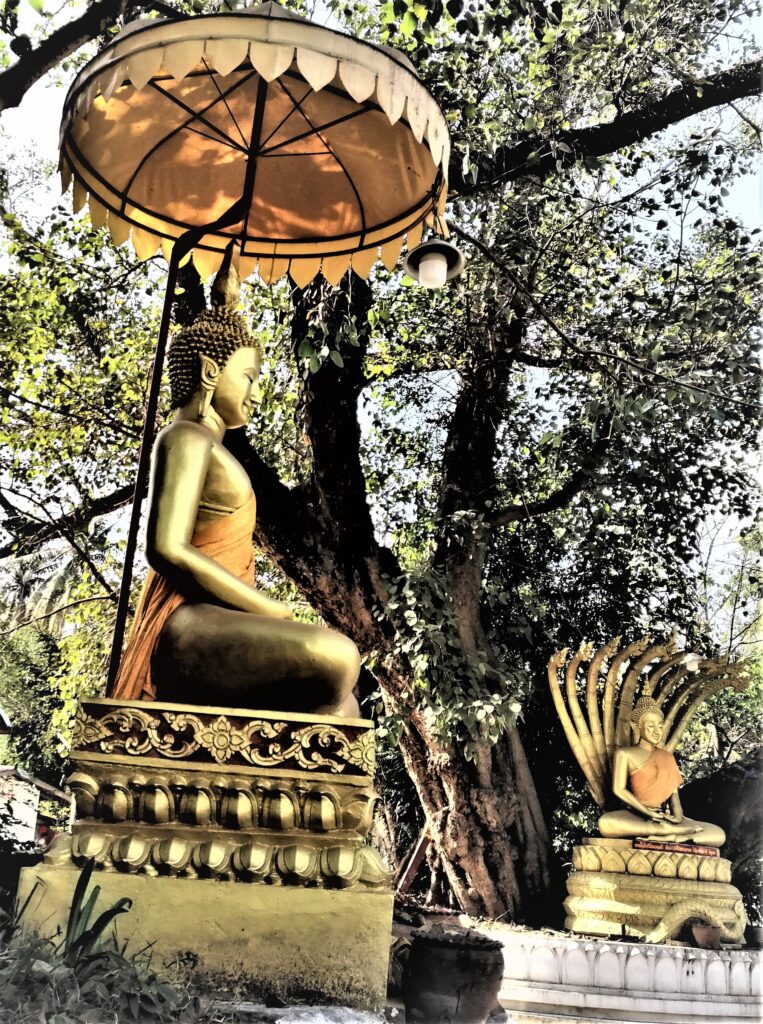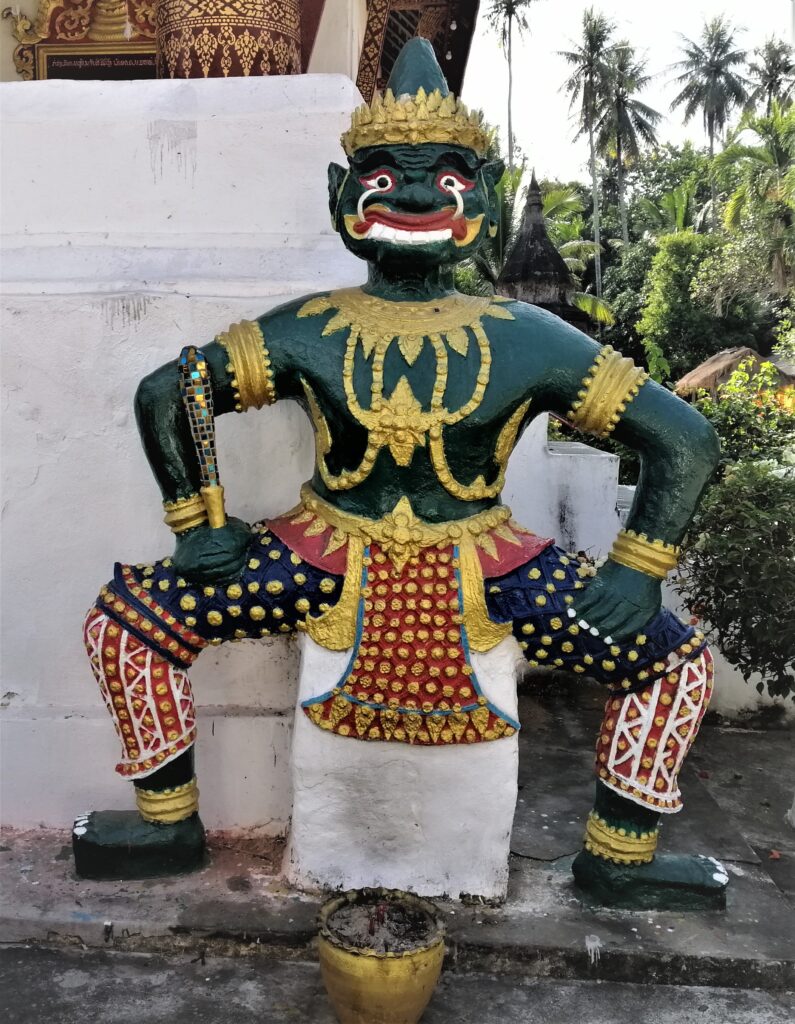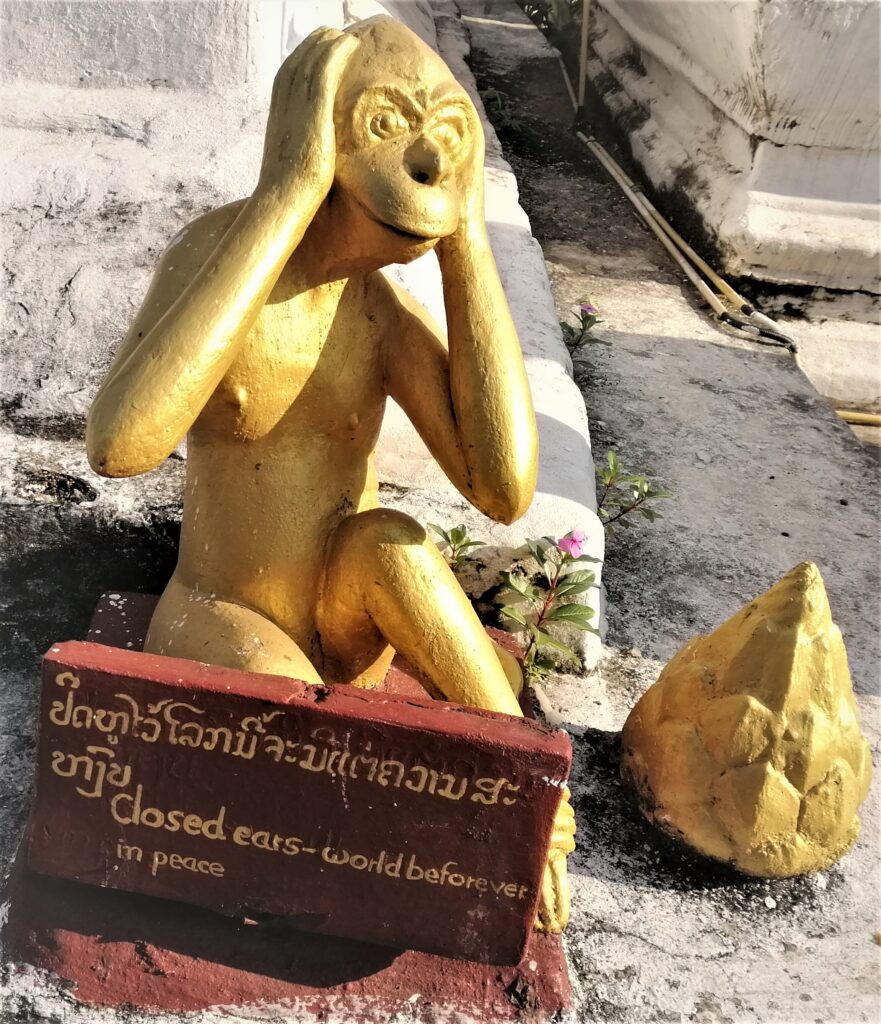 I love this last one because of the powerful words attached. If you stop and think about it, there is copious noise pollution in our lives. We have become so accustomed that it is the norm. We subconsciously accept it. But how does this stress affect us? Perhaps meditation has become even more important with today's mega-fast societal pace.
After wandering into temple complexes for over a week, an enhanced feeling of peace and contentment has been achieved. Am I templed out from Luang Prabang? Certainly not. But I am happy to take a little break, and see what the next drifting destination brings.
Have you visited a Buddhist temple? Did you feel that extra-peaceful vibe? Leave a comment below.
Here is the whole collection of 156 photos from Luang Prabang.